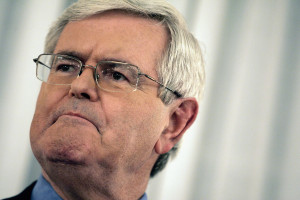 My father died two weeks ago.  He was a devout Catholic, and a former Franciscan brother.  The last week of his life he was really upset  – not about dying, but about that church in Gainesville that's planning to burn Korans on 9/11.
My dad thought it wasn't a Christian protest, but an act of Christian supremacy. I said I wouldn't mind people burning the Korans, as long as they did it with German accents.
My Dad didn't laugh at that one, either.    But I've been thinking of him all week during the furor over construction of the Cordoba house, also known as the 'Ground Zero Mosque.'
By now you've probably heard it's not actually at Ground Zero; it's in the old Burlington Coat Factory building, which makes it a deep offense to Americans who care about quality outerwear.   As a patriot, I'm very protective of American coats that were made in China.
And the place isn't actually a mosque either.    There's a mosque in it, but it's a community center, with a theatre, café, meeting rooms, and, I'm sure at some point, a Pinkberry.
Most people who live here in lower Manhattan have no problem with this.    But some of the same politicians who once claimed that 9/11 was all about foreigners hating our freedoms are now furious at those very freedoms.
Recent Catholic convert Newt Gingrich says Muslims are trying to impose their way of life on us;  and that they shouldn't be able to build the center because there are no churches in Saudi Arabia.      While it's refreshing to finally hear Newt criticize the Saudi regime, and while it's worth pointing out that there are Christians and churches all over the middle east – it's where Christianity was born – he seems to be missing the point.
The fact that there are no churches in Saudi Arabia is exactly why the US should allow the Cordoba house to be built – to prove that we're not just bragging, but that we really are a free society.     Freedom means being tolerant of things that you might find offensive – other religions, flag burning, even the Jonas Brothers.
In fairness to Newt, he's been very busy lately protecting the sanctity of his marriage from gay couples.  And presumably the sanctity of his previous two marriages.    They were sacred too, it's just sometimes Newt gets to wanting some 'new sacred.'   But he's wrong to single out Muslims as merely the perpetrators of 9/11.     Muslims died that day, too.   Muslims who, unlike Newt, actually lived in New York City.
Salman Hamdani was a 23 year old ambulance driver who died helping o when the towers collapsed.      His body was found in the rubble, his EMT kit beside him.   So why shouldn't moderate Muslims have the chance to build their center – and show that the right-wing fundamentalists are no more real Muslims than Timothy Mcveigh was a real Christian?
Back in the late 80s, the Catholic Church sparked an uproar when they wanted to build a convent and erect crosses on the grounds at Auschwitz.     At the time, American conservatives  supported the idea, believing that any faith deserved a chance to redress past sins committed in its name.    Today, those same conservatives seek to deny that reconciliation to Muslims.
Al Queda didn't' attack us on 9/11 because they wanted to 'impose their way of life on us.'     They did it, in part, because they wanted US troops out of Saudi Arabia.  President Bush & Donald Rumsfeld  promptly withdrew our forces, and essentially gave the terrorists exactly what they had asked for.
Al Quadea wants America to hate our own Muslims, and to deny them the freedoms we take for granted.  They want to be able to say 'look, America hates Islam and their claims of freedom are a lie.'  I say, stop giving these guys what they want.
Barack Obama said the center had a right to be there, then backtracked and said he wasn't endorsing it.  In other words, it is a good thing, but that depends on what your definition of 'is' is.     Harry Reid says they have a right to be there, but they shouldn't be there; possibly the boldest stand he's taken since he switched to loafers without tassels.
And I'm not saying the Cordoba House leaders are the greatest guys in the world.    If they were smart, they'd release a statement saying 'folks, we don't want enemies; we're good people,  we're gonna move 6 blocks over into the old TGI Fridays building in battery park, peace be upon you."  If they did that, even Newt would have to say "a salaam alaikem."  But until then, they still have freedom of religion & assembly.
And that means America wins.
I understand why protestors are so shocked by this.  And  I don't think most politicians actually hate Muslims, but you'll never lose votes hating on Islam in an election year.      And if I seem to take this personally, it's because my cousin's a Muslim.
He's Egyptian American, and a doctor. He was very close to my dad and 16 years ago, in a previous health scare, he helped save my father's life.    I called him last week to thank him for all he'd done,  and he said 'don't thank me.  I loved him.  Your father was my father.'
And that made me proud to be an American.  I've got a Muslim cousin, a Jewish sister in law, an atheist brother and an ex-nun mother.  I don't get to hate on ANYONE.
23 Comments