15 RANDOM DETAILS ABOUT JOHN FUGELSANG
1. He once interviewed Paul McCartney in London, and George Harrison in New York – in the same week.    And once gave a glass of water to Ringo.
2. In March 2012 while appearing on CNN's "Starting Point with Soledad O'Brien," he asked a question of Mitt Romney communications director Eric Fehrnstrom that led to the infamous "Etch a Sketch" comment.
3. In 2013 he hosted "Viewpoint," weeknights at 8pm, for Current TV.   After being hired by Al Gore to host a political comedy talk show, he wound up hosting Keith Olbermann's former block following the sale of Current.  JF created a show that was 1/3 breaking news coverage, 1/3 one-on-one talk show, and 1/3 political comedy and sketch.  Guests included Lewis Black, Roseanne Barr, Spike Lee, Bill Bradley, Jesse Jackson, Joy Behar, Michael Moore, Elliot Spitzer, Dick Cavett, Robert Reich, Sister Simone Cambell, John Lydon of The Sex Pistols, and the late Michael Hastings.
4. His mother is an ex-Nun and his father was a Franciscan Brother, and his standup adopts a fearless critique of the religious right.  His Off-Broadway solo show about his parents, "Guilt: A Love Story," was developed during an artist residency at Dartmouth & nominated for The Drama League's "Distinguished Performance" Award.     From NPR – http://www.npr.org/blogs/pictureshow/2012/02/14/146717078/a-brother-and-sister-get-married-and-later-their-son-tweets-it?ft=1&f=97635953&sc=tw&utm_source=twitterfeed&utm_medium=twitter
5. He's currently performing to sold out houses around the country on the top grossing political comedy tour "Stephanie Miller's Sexy Liberal Comedy Show" with Progressive Radio host Stephanie Miller & comedian Hal Sparks.  Aretha Franklin came to see them in Detroit & Lily Tomlin and Rob Reiner have both appeared onstage at tour dates.    John's also a producer of the tour.   The live album of the Sexy Liberal Tour, "Volume 1" became the 1st political album to ever hit #1 on the Amazon, iTunes & Billboard Comedy Charts.
6.  He appeared on "Politically Incorrect" more than 20 times, debating Jerry Falwell, David Duke, Erica Jong, Ariana Huffington, Ralph Nader, Michael Steele & Christine O'Donnell;  Bill Maher called him 'one of my favorite comedians'.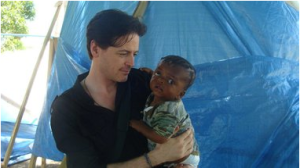 7.  He recently returned from entertaining US Troops in El Salvador & Honduras, and in 2010 played for the US Troops on their Humanitarian mission in Haiti.
8. He's been featured on MSNBC, CNN, FOX News, Dennis Miller, Air America, NPR, CNBC, and CurrentTV.   He's been a regular on MSNBC's 'The Ed Schultz Show' and 'UP with Chris Hayes;' CNN's "Starting Point with Soledad O'Brien," HLN's 'The Joy Behar Show;' FOX News' 'Fox & Friends' and 'Red Eye,' and Progressive Talk's 'The Stephanie Miller Show.'   He's a regular guest host for 'Stephanie Miller' and has co-hosted the conservative 'Jay Severin Show,' and been published on The Huffington Post and Daily Kos.    He's guest hosted "Viewpoint with Eliot Spitzer," "The War Room with Jennifer Granholm," and "Talking Liberally with Stephanie Miller" for Current TV.   Oh, he also once co-hosted "Dick Clark's New Year's Rockin' Eve."
9. "CSI" – Dead Drug Mule/Con Man. "Becker" – Psycopath.    "Providence" – Sleazy Lawyer.   "Coyote Ugly" – Crooked Club Owner.   "Somewhere in the City "- Sex scene with Sandra Bernhard.
10. British GQ & the New York Post call him "Hilarious;" The New Yorker says, "He has the soul of an iconoclast;" and former Klansman David Duke says, "This man hates himself."
11. He's appeared at Montreal's 'Just for Laughs' Festival, HBO's U.S Comedy Arts Festival in Aspen,  Michael Moore's Traverse City Comedy Arts Festival,The Las Vegas Comedy Festival, and the South Beach Comedy Festival in Miami.    He was named 'Outstanding NY Monologist' at Lincoln Center by the M.A.C.    He also runs standup/spoken word shows in NYC and LA that combine comedians, spoken-word artists, hip-hop poets, celebrity storytellers and monologists.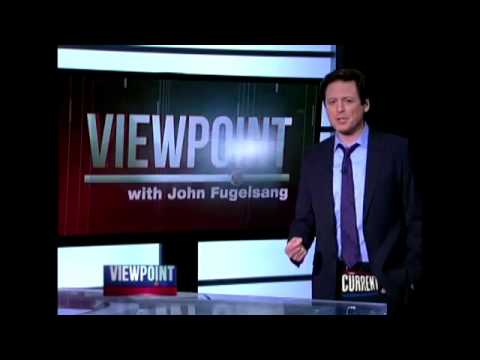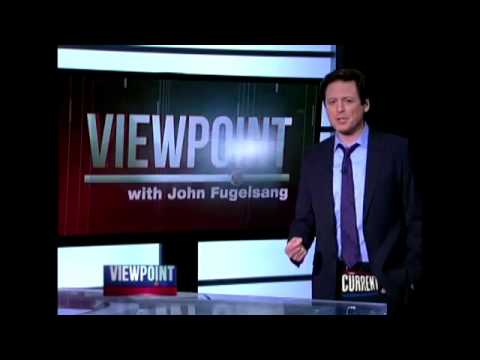 12.  He's interviewed Bruce Springsteen, Pete Townshend, Yoko Ono, Willie Nelson, Tony Bennett, Joey Ramone, Carlos Santana, James Taylor, Bo Diddley, Stevie Nicks, Robbie Robertson, Ravi Shankar, Beyonce Knowles, Olivia Harrison, Garth Brooks, Dave Matthews & Carl Reiner.  His interview with George Harrison included JF persuading George to play several songs on acoustic guitar.  This proved to be George's final televised appearance and was broadcast as "The Last Performance."
13. He co-hosted "America's Funniest Videos" with Daisy Fuentes.  He also did an adult literacy series for PBS. Basically, the same job.   He also recently appeared, under heavy aging makeup, on 'The Onion News Network' on IFC.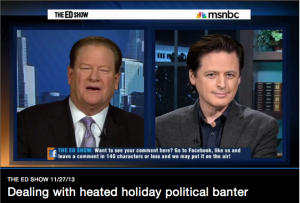 14. He wrote, developed & hosted 2 highly-rated series for VH1-UK; and co-hosted (first with 'Mad TV's' Debra Wilson, then with Emmy winner Teresa Strasser) "Watercooler," the only intentionally funny show on TV Guide Network.
15. He can currently be seen in the religious standup performance film "The Coexist Comedy Tour" which one Best Documentary at the NYC 2013 Vision Fest film festival; he recently wrapped the independent feature 'Price Check' opposite Parker Posey, which premiered at Sundance.  He appears in the upcoming features "The Girl On The Train," and he plays two roles in the romantic comedy 'The Whole Truth' starring Elisabeth Rohm and Eric Roberts.   In Fall 2013 he will be shooting a sprawling documentary on the American Dream for PBS.
1 Comment
Lizz Winstead And Others Join Nicole Sandler Sitting In For Randi « CBS Seattle - [...] John Fugelsang, an award-winning comedian who just returned from performing for US Troops in Central America and can also be…